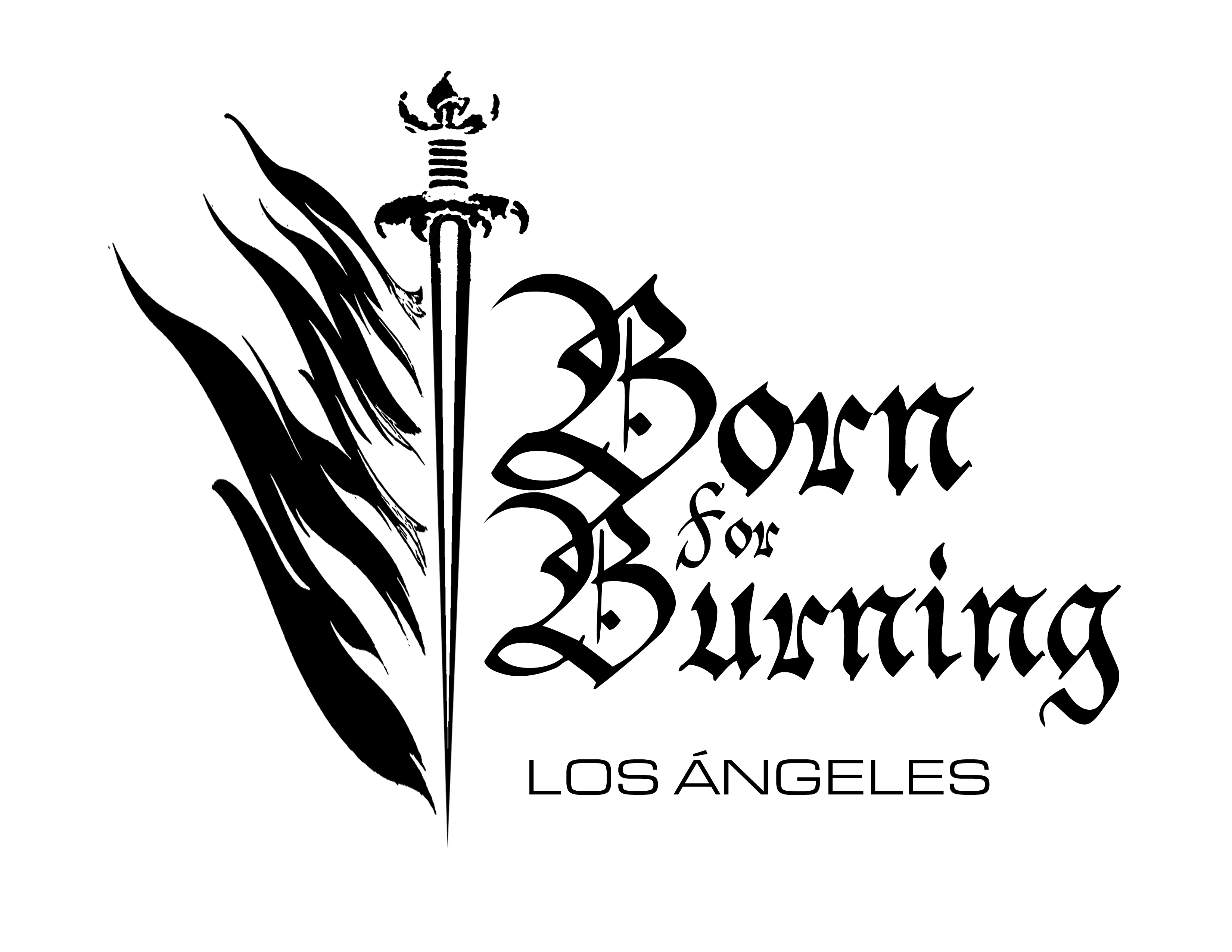 We invited Hungarian heavy metal hero, Sir Lord Andorkappen over to bring us steel from his part of the world. He shares a truly heavy playlist, and some words and history of one of the most underrated scenes in the world. TO BE PLAYED LOUD AS HELL!

BORN FOR BURNING RADIO PRESENTS: HUNGARIAN STEEL
'Magyar Metál' means Hungarian Metal. That's how we refer to it. We cherish it. There was a time when nothing else mattered. Just METAL. It was our religion. I remember those days clearly… Hungary was still under communist rule through much of the eighties, which obviously was the heyday of true/classic metal. While metal music proved to be extremely popular with the disillusioned youths of the Socialist Eastern Bloc, many bands that were active in the metal underground simply were not allowed to release records at all. There was only one state-controlled record label in the whole country and censorship was very much real and enforced. Metal was absolutely a form of artistic, social and spiritual rebellion. All of the featured bands fought countless battles so their music could be heard. I hope these 25 tracks from some of the most popular & influential bands provide you a glimpse into the early (glory) days of Hungarian Metal. The music shall speak for itself in spite of any language barriers. The songs are presented in chronological order to tell a story & take you on a proper journey into Magyar Metál. I hope you find these selections as worthwhile as I do. Turn up the volume knob & dive right in. Hail Global Metal Forever!!!
– Sir Lord Andorkappen 12/15/18
1. P.MOBIL – Örökmozgó ("Perpetual-Motion Machine") 1981
The band that started it all, one of the originators of Hungarian Hard Rock & Heavy Metal. They were active since the early 70's but were barely tolerated by the communist regime of the time. They didn't get to put out their debut album 'Mobilizmo' until 1981 even though they were one of the most popular and important bands of the late 70's. Imagine if Black Sabbath wasn't allowed to make a record until 1980… Utterly unfathomable!!! But such was the case in Hungary under Soviet rule. P.Mobil's legendary original singer Gyula Vikidál was dismissed from the band before they could put out a proper album (he is on their early 7″s) – he was a communist party informant who ratted on his bandmates and fellow musicians. That didn't go down too smoothly with the rest of the band, especially band leader Lorant Schuster, who still holds a major grudge against him.
2. BEATRICE – Jerikó ("Jericho") 1978/88Another band that was a direct precursor to Magyar Metál, led by iconic frontman Feró Nagy, who claimed to be the self-dubbed 'cockroach of the nation'. He later became a popular TV and radio personality, and also wrote lyrics for Pokolgép. Strangely enough, when they first started out they were a disco band but turned heavy after Feró Nagy fired all the original members and took over the helm. They were considered a punk band in the press but musically they were closer to metal/hard rock. Beatrice was known for their scandalous live performances & they had a huge underground following similar to P.Mobil. They were both referred to as the of the black sheep of the Hungarian music scene. Prime-era Beatrice were also not allowed to put out music on the state-run Hungaroton record label – the ONLY publisher of music in Hungary for a 40 year period! They finally re-recorded their intended debut record in 1988 to huge acclaim.
3. PANDORA'S BOX – Vágtass Velem ("Gallop With Me") 1983 The band was more commonly known just as 'P.Box' – they featured several former P.Mobil members, including singer Gyula Vikidál on vocals. He might have possessed one of the most powerful & majestic voices in Hard Rock history – and I mean that in the whole wide world! His band after P.Mobil and just prior to P.Box was DINAMIT, another fantastic band that put out two classic Hard Rock albums 'Dinamit' & 'A Hid' (The Bridge) – both well worth tracking down for fans of quality Eastern Bloc hard rock. This song might be one of the first and finest examples of Early Metal in Hungary. It features stripped down but sharp riffs and memorable leads, ultra-minimalist straight ahead drums, and soaring, impassioned vocals. The super basic, minimalist song structures and tight playing was a common element of much early Magyar Metál. The 'Kö Kövön' (Rock On Rock) album was a great success and hugely influential. In spite of (or perhaps thanks to) being chastised as a communist snitch, Vikidál maintained a successful career in the 80's and 90's, becoming one of the top Hungarian musical theater actors. His most famous role being Koppány in the rock musical 'Stephen, The King' which featured a who-is-who of the early 80's Hungarian rock scene.
4. P.MOBIL – Metálmánia ("Metalmania") 1983Their second official studio album 'Heavy Medal' continued their development towards a heavier sound as evidenced by the album title and this very track. By the time this album came out they were 10 year veterans in the scene and a whole new era of heavy music was on the horizon. For a while they were able to keep up but eventually the band fragmented and passed the baton to a new generation of rockers. P.Mobil was overall the most culturally and musically influential band of the 'Primeval Metal' era of the late 70's/early 80's. They were a symbol of integrity and opposition to a culturally oppressive political system. Like most of their songs, this also features extremely witty & biting lyrics (by band leader/stage prankster Lóránt Schuster) packed with contemporary references of life in Hungary at the time. This album was actually widely appreciated and released in the entire eastern bloc, including Russia where P.Mobil enjoyed substantial success – because they fucking ruled, that's why.
5. POKOLGÉP – A Sátán ("The Satan") 1985Pokolgép's debut 7″ was the very first *proper* metal release in Hungary that wasn't just a hard rock band gone heavy. They were absolutely THE definitive 80's Magyar Metal band. While the material on their debut is extremely rudimentary and it has a pronounced 'Disco Metal' feel thanks to the crudely performed thumping drum machines/drum synthesizers, this was still an extremely important release. The songs are actually pretty great and catch but the execution and the production are a bit problematic, haha. This 7″ is of course highly collectable, in no small part thanks to the fascinating darth vader mask photoshoot on the cover. They actually used to wear those masks during live shows in the early days. Needless to say they scared the living crap out of me & I was hooked for life.
6. STRESS – Séta Éjfélkor ("A Walk At Midnight") 1986 Stress actually preceded Pokolgép by several years and are widely recognized as the first bona-fide Heavy Metal band in Hungary, having started out in the late 70's. At first they were a New Wave band but quickly morphed into NWOBHM-influenced Magyar Metál. Their lyrics were quite unique, often presenting eye-of-the-beholder style descriptions of nightlife, women and metal. At the time of their respective 7″ debuts, Stress was a far more musically advanced group than Pokolgép, but those guys quickly closed the gap. Like many other bands of the era, they didn't get to put out a full length during the eighties at all and thus they didn't reach the level of commercial success Pokolgép did. Their first 7″ stands as a major Hungarian metal classic regardless. This riff is so infectious, the drums so damn tight, the vocals so overdramatic – this is about as fun as Old Metal gets!
7. POKOLGÉP – Pokolgép ("Hellmachine") 1986
They were in fact the quintessential Hungarian Metal Band. This is their eponymous title track, the opening song on the legendary debut 'Totális Metál'. They were bigger than just a band, they were a cultural phenomenon. They were the personification of Magyar Metál. This album actually features live drums, which is not all that apparent on many of their releases. Drummer Laszló Tarcza actually happened to be my drum teacher back in the day, so I can attest that he can actually play damn well. The word 'Pokolgép' actually stands for bomb or explosive device in Hungarian, making it at least somewhat surprising they were allowed to thrive by the government at the time… Many of their early lyrics were written or co-written by Feró Nagy of Beatrice, he was likely the one who elevated their stature and stirred up the hype about them early on. It worked…
8. ROTOR – Metáháború ("Metal War") 1987The following two songs are from the very first Hungarian Metal compilation 'Robbanásveszély' (Explosion Hazard) – which came out on vinyl and cassette and it was the very first Independent Hungarian Metal release – it was both popular and influential in spite of the notoriously horrible sound quality on the release. Such a catchy & spirited song from RotoR – I dare you to look up both existing music videos to this song, you won't be disappointed – they are legendary for both their amazingness and hilarity. Like most other selections listed here – it's available for free on youtube for your scholarly metal research. They were a highly active band in the metal underground but as they were not from Budapest, they didn't get the recognition they deserved and didn't get to release their debut until 1991, the year several of the early legends of the scene finally got to release their debuts thanks to the fall of communism and the advent of free market economy.
9. SÁMÁN – Sámán ("Shaman") 1987A stirring, maniacally passionate anthem from a prominent & prolific (as far as demos & concerts) band from the mid-80's Hungarian metal scene that broke up before they could have put out a full length. The big-voiced & burly singer Zsolt Molics sang in countless other bands after the untimely demise of Sámán. This is also from the 'Robbanásveszély' compilation and this was the best possible quality version I could find. They later reformed and finally re-recorded their classic songs in 2005 but it didn't quite capture the fiery essence of their early work. Of course lot of the early demo material from these bands were recorded and distributed on cassette tapes exclusively – the sound quality tends to vary quite a bit…
10. POKOLGÉP – Tökfej ("Pumpkinhead") 1987Pokolgép's second LP was a major leap musically for the band – their musicianship and creative vision grew rapidly. 'Pokoli Szinjáték' (Hellish Theatre) is easily one of the best Hungarian Metal records ever, eventually gaining cult following on the global level. By this time they were rightfully referred to as "the biggest Metal band in Central Europe". There is something magical, truly heartfelt about this band's work that touches the listener – thanks in no small part to singer József Kalapács's passionate and expressive vocals and guitarist Gábor Kukovecz's ever-soaring, genius level guitar work.
11. OSSIAN – Metál Nemzedék ("Metal Generation") 1988
Ossian is the second most popular and prominent Magyar Metal band of the late eighties. They were formed by ex-Pokolgép bassist Endre Paksi who picked up the microphone, wrote the lyrics and hired talented musicians who rivaled his former bandmates abilities (especially the flashy guitar wiz Zoltán Maróthy). Paksi is not a talented singer in any way but his lyrics are some of the best & most relatable I know of. He eventually published multiple books of his crime stories under the pseudonym Paul Trent. Their first record 'Acélszív' (Steelheart) is a timeless Hungarian metal classic and one of the most popular as well, the whole album is packed with anthems. I know this record word-for-word. Like seemingly many of the early Magyar Metál records, it might or might not feature drum machines and/or an electronic drum set. Whatever it is, it works perfectly here.
12. LORD – Tombolhat A Szél ("The Wind Can Rage") 1988This is a very long-running and beloved band that maintained their popularity throughout the years and kept at it admirably since 1972! LORD is more of a Melodic Hard Rock / Pop Metal band that everyone seemed to like (including my mother). Their shows were legendarily fun and energetic. The entire 'Szemedben A Csillagok' (The Stars In Your Eyes) record is consistently strong and damn catchy from top to bottom, packed with Hungaro-Hard Rock classics. Their surprisingly beefy sound and quality production was a rarity at the time – this was one of the few bands that had a chance to go perform and record in Western Europe.
13. CLASSICA – A Fém Gyermekei ("The Children Of Metal") 1989Classica was perhaps the most talented and universally acclaimed young metal band in Hungary at one time, however their career was derailed by multiple factors. Their talented original singer turning into a devout christian, and the band's young guitarist prodigy Zoltán Fejes had to serve mandatory military service. They played a form of grandiose and majestic Neoclassical Metal, full of passion, drama and emotion. Their initially hotly anticipated 1989 debut was shitcanned by the Hungaroton State Recording Company for reasons unknown to mankind. It was not released until 2006(!) – an absolutely cruel & unjust disaster.
14. DIKTÁTOR – A Sátán Kutyája ("The Dog Of Satan") 1989This band released their first demo in 1987 entitled 'Animal Metal' and that was their self-described style and image as well. They were bestial and simplistic with a touch of genuine musicality and very bizarre, almost avant-garde lyrics. This song is off the legendary 'Black & Speed Metal' compilation cassette which also features two weird & obscure versions of two early Tormentor songs and a few other early Hungarian thrash metal bands. I must hereby give further credit to the mighty Tormentor here, they were of course one of the most revolutionary and influential (black) metal bands ever. Their lack of inclusion in this mix is partially due to the fact that they sang in English, like most Hungarian Thrash/Black/Death Metal bands that followed them. I feel that bands that sang in English belong in a different category as they consciously attempted to gain international recognition (which was very difficult and a huge risk domestically considering most Hungarians at the time did not speak English at all). Tormentor's 'Seventh Day Of Doom' and 'Anno Domini' are absolute classics – I assume that you already MUST know them! Two other bands that nearly made the cut into this mix are ATOMIC (Raw Thrash Metal, unfortunately their 80's recordings like many other great similar bands of the era were extremely low-fi) and UNDERTAKING (Ripping Fast Thrash, I highly recommend their 1989 'V12BB4U" demo, possibly the best of its kind from the country!
15. MOBY DICK – A Kiválasztott ("The Chosen One") 1989
This killer proto-thrash/speed track is off the legendary & awesome 'Garázs' compilation LP, curated by Beatrice frontman Feró Nagy. His weekly radio show by the same name introduced many of the bands featured here to unsuspecting Hungarian audiences during the late 80's. Hearing bands like this on the radio for the first time when you were 8-10 years old was nothing short of life-changing, for better or worse. There were only a total of THREE (state-run) radio stations, so being on the air was a really really big deal for bands. Moby Dick is one of the longest-running metal bands in Hungary having been formed in 1980, they are also considered the first Hungarian Thrash Metal band. Singer Tamás Schmiedl was not known as a very talented vocalist, but his guttural grunts work just perfect on this track.
16. MORRIS – Apokalipszis ("Apocalypse") 1989 A lesser known band in the mainstream due to the fact that they were from a smaller town and not from the capital Budapest. They never got to release an album in spite of the fact that they were one of the most powerful and capable live bands of the mid/late 80's. The bass player/band leader was most definitely a Steve Harris fanatic with equally nimble fingers. This spirited live take is also from the legendary 'Garázs' compilation LP. Even more legendary is the fact that this LP came with a sample condom included – the first time ever in Hungary they introduced condoms to the public. Naturally, this killer comp got a lot of attention! I actually have a copy (condom still sealed, thankfully).
17. POKOLGÉP – A Lázadó ("The Rebel") 1989This is one of the best tracks from their most successful album 'Éjszakai Bevetés' that made them bona-fide stars in Hungary, but also signaled the beginning of the end for their original lineup due to creative differences between the band members. The singer József Kalapács is at his emotionally expressive best on this power ballad and Gábor Kukovecz's signature sharp & shrill riffing style is on full display on the whole record. Like many of Pokolgép's records – the production values are questionable. Here they were really going for that ultra-dry 'And Justice For All" sound… You be the judge!
18. OSSIAN – Föltámadott A Tenger ("The Sea Has Risen") 1989Their second album 'Félre Az Útból' (Get Out Of The Way) was a substantial leap artistically and instrumentally from the in-your-face accessibility of their debut from a year before. This song actually features the words from a poem by one of Hungary's greatest poets Sándor Petöfi comparing the political uprising of people to the raging seas.This is song a shining example for the growing popularity of Speed Metal in Hungary during this time. Both Ossian and Pokolgép sped up their music substantially, culminating in their respective 1991 releases that are also featured here..
19. CLASSICA – A Megszállott ("The Obsessed") 1989
Another song from one of the most promising bands of the era that never lived up to the promise of their prodigious talent. I consider this to be one of the very greatest Hungarian Metal songs of all time. The absolutely wizardlike guitar playing here is nothing short of Yngwie Malmsteen-esque! The song is about the eternal unwinnable internal battle that we all must face within us. How deep, how soaring!!!
20. MOBY DICK – Keresztes Vitéz ("The Crusader") 1990Their 'Ugass Kutya!' (Bark You Dog!) album was the first Hungarian Thrash Metal album – the delay in the stylistic development of the genre in Hungary is rather apparent. This was also the case with most other musical trends, western pop culture and fashion. We were usually a few years behind – the limiting cultural effects of the Iron Curtain were in fact real. While most of the record features fairly simplistic & stripped-down Kreator-influenced Euro Thrash with angry but witty lyrics, this song is one of their most melodic early classics that was re-recorded for this release.
21. STRESS – Nukleáris Világ ("Nuclear World") 1991In a fair world, Stress would have been just as successful as Pokolgép, but it's not a fair world out there. Even though they preceded them by nearly several years they had to wait until '91 to release their debut on Beatrice singer Feró Nagy's short-lived label. By then this type of high energy Pure Metal was no longer as popular as it once was. The whole album 'Kisertetkastély' (Haunted Castle) is great – every damn song is good on the album! Their legendary vocalist Tibor Lörincz is in rare form here, his hysterical voice is somewhere between Mickey Mouse & Vince Neil, although with way funnier lyrics.
22. ROTOR – Tépj Szét Minden Láncot ("Tear Apart Every Chain") 1991Yet another legendary band that had to wait until 1991 to release their official debut album even though they were one of the forerunners of the genre in the mid-80's. This is overall a fantastic record packed with memorable metal anthems, impassioned vocals and lyrics largely dedicated to the love of metal. One of the very strongest Magyar Metál albums in spite of its rather puzzling, challenged production values.
23. LADY MACBETH – Lady Macbeth 1991This was a band that was both critically acclaimed and beloved by their small but devoted fan base but never gained widespread national attention in spite of their excellent musicianship, good songwriting ability and just another Hungarian singer with a particularly powerful voice. Their self-titled debut only came out on cassette but it's considered one of the best of its kind in Hungary, featuring a style of slightly more modern American-style speed/power metal.
24. OSSIAN – Az Ítéletnap ("The Judgement Day") 1991Their fourth record turned out to be their heaviest. A powerful statement of expertly performed ripping Speed/Power Metal with witty and sharply critical lyrics dealing with disillusionment with life in post-Socialist Hungary. The intro to this amazing song even features a Trouble-style doom metal riff. 1991 was perhaps the last great year of the glory days of Magyar Metál, with the two most popular bands Pokolgép and Ossian both delivering career-rejuvenating albums.
25. POKOLGÉP – Adj Ùj Eröt ("Give Me New Strength") 1991After their charismatic singer József Kalapács & rhythm guitarist Laszlo Nagyfi left the band to form OMEN (a fairly successful group on its own right) – Pokolgép wrote an absolute masterpiece of an album that was sadly plagued by a sterile, paper-thin production. It was somewhat of a concept album with powerful, honest lyrics dealing with disillusionment and cultural rot in post-socialism era Hungary. Things did not get better for the average citizen, corruption ran rampant. They were hard times indeed… The record features incredibly guitar work by band leader Gábor Kukovecz & absolutely stunning, gruff yet acrobatic vocals by Joe Rudán (who later spent significant time singing for a reformed version of P.Mobil after his stint in Pokolgép, to close the circle).